Dream Series New & In Stock
The Phoenix Dream is a modern and stylish range of security safes designed for
storage of cash, valuables and important documents.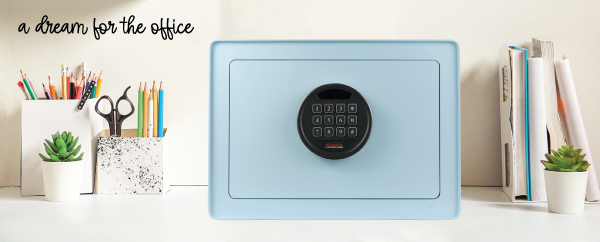 These elegantly designed safes can provide you with cover for up to £1,500 cash or £15,000 for your jewellery.
They have an easy to use electronic lock with a beautifully illuminated keypad and even comes with a set of keys, just in case of emergencies.
The Dream range has a precision laser cut door and thick locking bolts, making them even more stylish and secure.
A soft, fully lined interior, not only provides protection for what's going inside but really makes them feel modern and luxurious.
If you want added peace of mind, these safes can be fixed to the floor or a wall with the fixings provided.
Available in three pastel tones; pink, blue and mint to add a little colour to your home or office.
Order your Dream now