Hyperion Series Vault Doors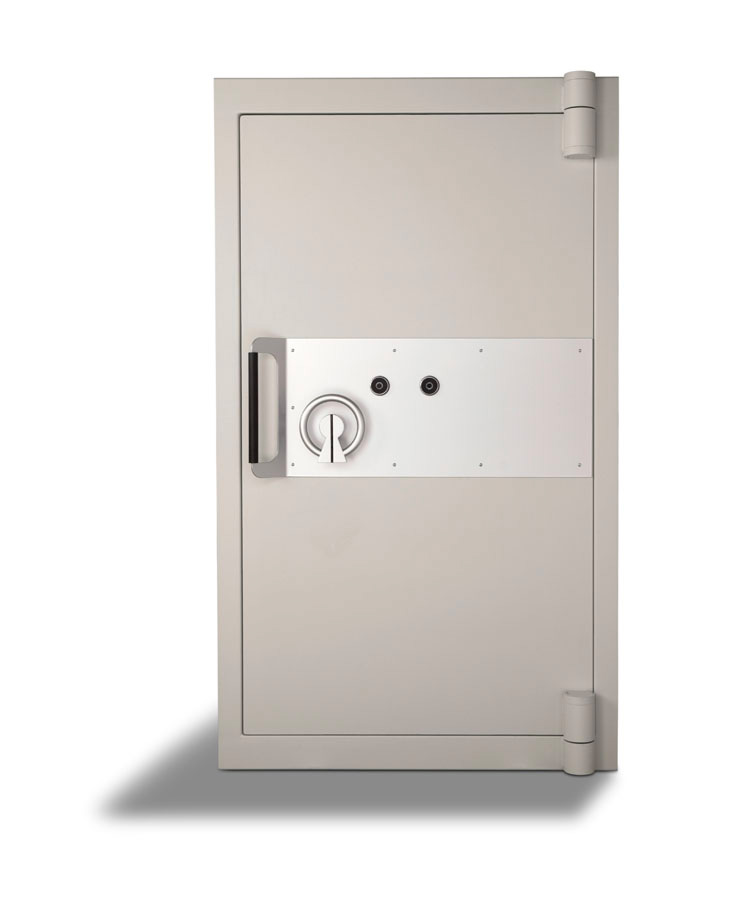 The Phoenix range of vault doors are designed to meet the exacting standards of the banking industry, safe deposit centres, pharmaceutical manufacturers and suppliers, along with any environment where tested and certified protection is required. Phoenix vault doors are certified by the European Fire & Security Group (EFSG) and conform with EN 1143-1 European standards of burglary resistance.
The EN 1143-1 standards are graded according to the level of resistance provided, where Grade 5 takes over 30 times longer than Grade 1 to obtain a breakthrough. Phoenix vault doors offer the following levels of protection:
Grade I
Grade III, Grade V, Grade VII
Grade VIII EX CD, Grade X EX CD, Grade XI EX CD
The higher grades have the additional certification to guard against Explosive (EX) and Core Drill (CD) attack.
Phoenix vault doors provide the perfect partner for our demountable strong-rooms. They can also be supplied to fit into a pre-built or purposely constructed vault. The standard size allows a free opening of 1000mm wide by 2000mm high. Our vault doors have an out swing design, with either left or right opening as required. Bespoke sizes are also available to accommodate large forklifts or wide pallets. Heights in excess of four metres can be catered for if required, with hinge mechanisms designed to take the extra load.
Grille gates and emergency doors
To accompany our vault doors, we provide beautiful internal aluminium grille gates to suit. Emergency doors are also available in smaller sizes for emergency access.
Phoenix vault doors are designed for use with our vaults and strong rooms. Phoenix also supply the Pandora Series safety deposit lockers for high level security within a vault or strongroom.
Phoenix offers a complete design and build service to our customers, including guidance as to the correct locks to secure your strong-room.
Case Study
We manufactured shipped and installed a grade X EX CD demountable strong-room fully tested and certified to ECBS standards. This grade of vault offers a bank grade of protection with the added security of explosive (EX) and Core Drill (CD) certification.
Richard has a wealth of experience in designing and managing the installation of vaults to all types of customers. He has been in the safe security industry for nearly forty years and has organised many and varied projects, from the first architects plans through to the finished vault.