Pandora Series Safety Deposit Lockers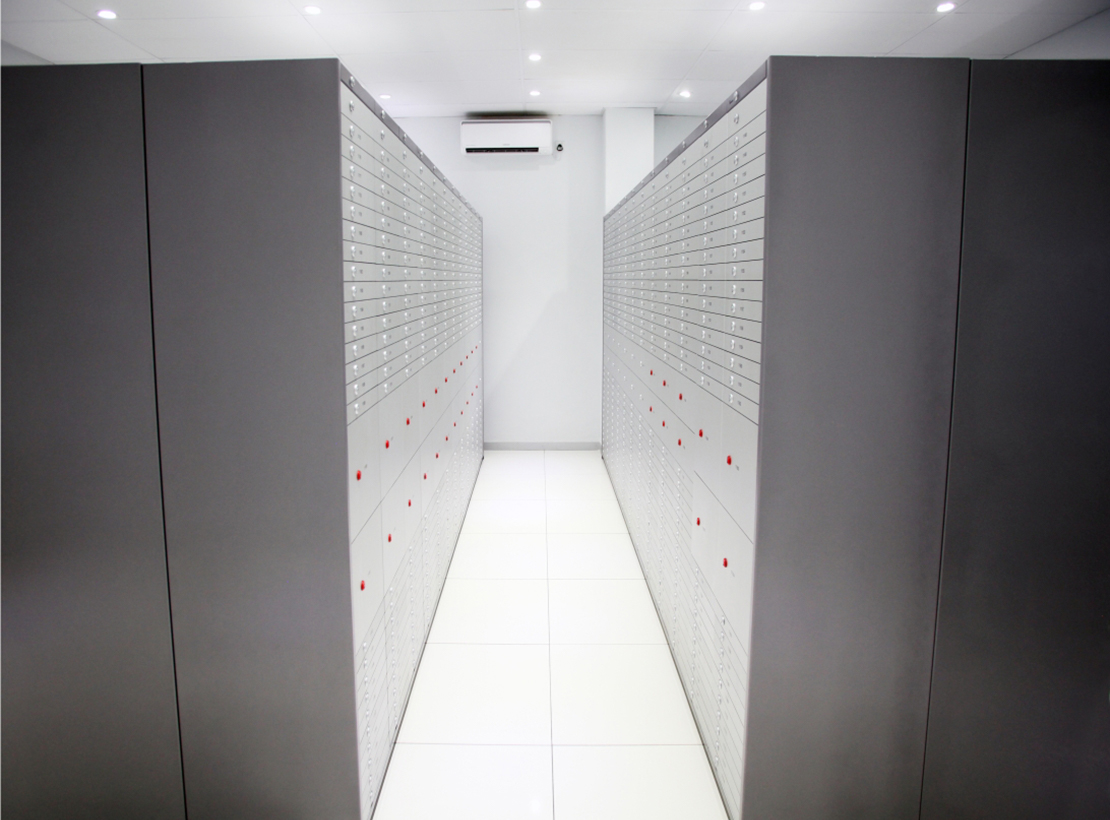 PHOENIX SAFES MANUFACTURE AND INSTALL A COMPLETE RANGE OF SAFETY DEPOSIT BOXES TO SUIT OUR CLIENT'S REQUIREMENTS.
The safe deposit boxes are available in a large number of different sizes and are designed to fit within our prefabricated strong rooms, ideally to a European grade of at least EN 1143-1 VIII EX CD they can also be used as an attractive stand-alone unit in hotel reception areas.
Range includes tested and certified design with the stringent Swedish test SSF1048-2.
Our range which includes both stainless steel or brushed aluminium lockers can be electronically controlled and monitored meaning you can provide a complete self-service facility for your customer without the need for staff presence within the vault.
Lockers can be accessed via card, pin or biometric methods and customers details are stored on bespoke software that manages your database along Financial Conduct Authority (FCA) guidelines and can be connected to standard accounts packages enabling the simple management of annual billing and renewals.
Phoenix safe have in-house expertise to help you design and build your safe deposit centre or extend your existing installations.